Immediately after I crossed my first 5K finish line in September 2010, I asked: "When's the next race?" It was such a great feeling to accomplish something I wasn't exactly sure I could do.
Now I've several short races, three half-marathons, a triathlon and a full marathon!
Check out my recaps of the races I've completed so far. The most recent race is listed first.
Lake Sammamish Half Marathon (March 9, 2013)
Time: 1:55:22 (PR)
Fremont Oktoberfest 5K (September 23, 2012) 
Time: 29:22
Rock 'n' Roll Las Vegas Marathon (December 4, 2011)
Time: 4:15:10 (PR)
Fremont Oktoberfest Brew HA-HA 5K (September 25, 2011)
Time: 25:04 (PR)
Cottage Lake Super Sprint Triathlon (September 10, 2011)
Time: 1:00:30
Labor Day Half-Marathon (September 5, 2011)
Time: 1:59:46
Seattle Rock 'n' Roll Half Marathon (June 25, 2011)
Time: 2:03:15
Seattle's Best 15K (May 21, 2011)
Time: 1:23:07 (PR)
Bellevue 10K (April 17, 2011)
Time: 56:35 (PR)
Valentine's Day Dash 5K (February 12, 2011)
Time: 26:25
Resolution Run 5K and Polar Bear Dive (January 1, 2011)
Time: 31:03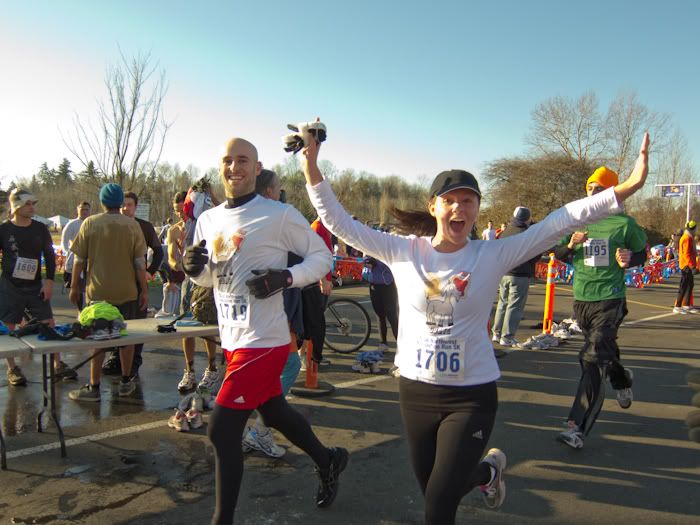 Green Lake Gobble 5K (November 21, 2010)
Time: 28:51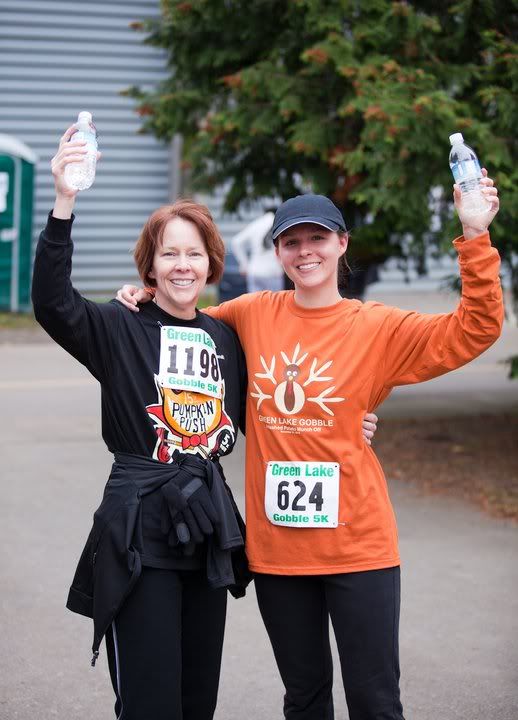 Pumpkin Push 5K (October 30, 2010)
Time: 29:13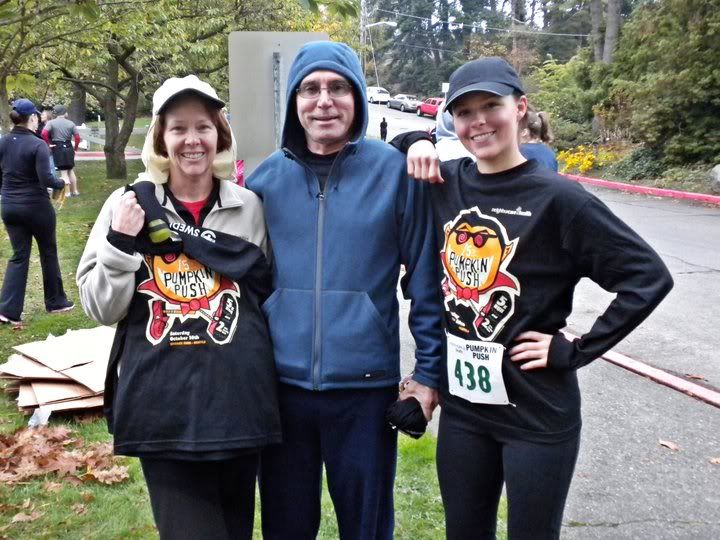 Dawg Dash 5K (October 24, 2010)
Time: 30:26
Fremont Oktoberfest Brew HA-HA 5K (September 26, 2010)
Time: 33:32